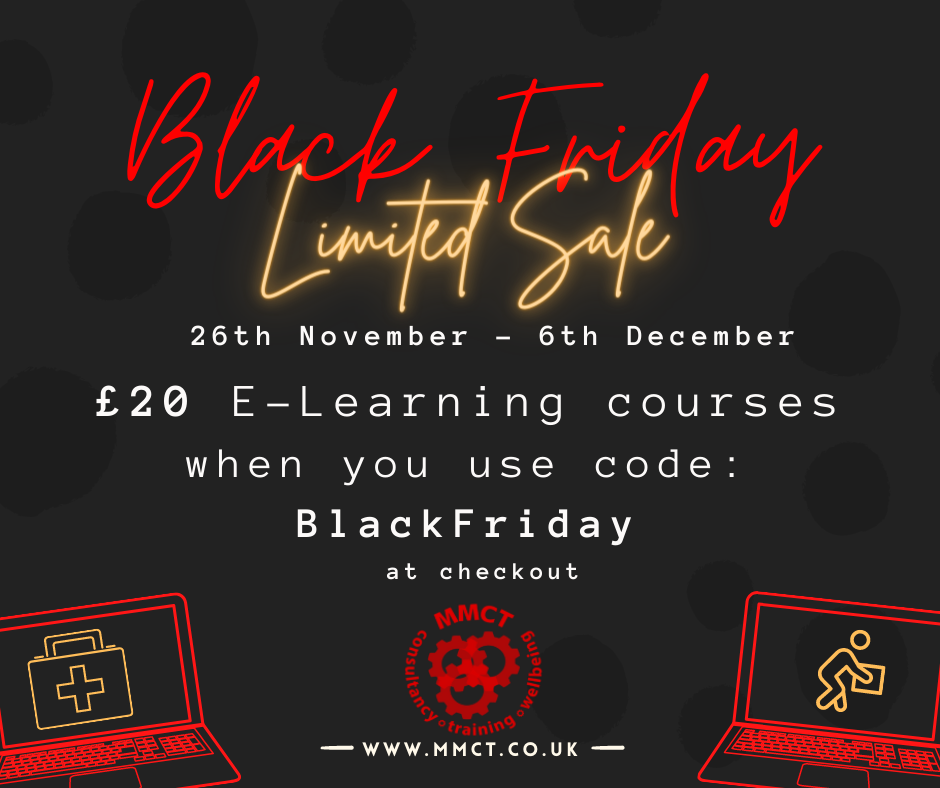 Black Friday is here !
E-Learning Courses for £20 when you apply the code
Use code BlackFriday at the checkout
Click on the link below to access our E-Learning Portal
https://mmct.theskillsnetwork.com
You can contact us if you need any help accessing or applying the code.
Further savings when buying E-Learning course bundles :
If you want to talk to us about the option of buying our online E-Learning courses as a bundle please email us on This email address is being protected from spambots. You need JavaScript enabled to view it.
We are commited to giving you the best training possible !